Ra's Words of Wisdom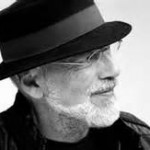 I'll tell you a story; it's always nice to tell a story. My mystical process began with me disappearing from North America and ending up on this little island in the Mediterranean, which at that time wasn't such a big deal and not something that I had ever heard of before. I never knew about the existence of Ibiza. One of the interesting historical things about this island is that it was/has been conquered by 11 or 12 different civilizations.
One of the earliest settlers on the island was the ancient Phoenicians. They were people of Levant, somewhere around what we would call Lebanon today. They were an extraordinary people. They were seafaring, trading people. Being that they emerged on the Mediterranean they ultimately traveled the southern part of the Mediterranean, conquering all along North Africa, and eventually in their journeys discovering the Balearic Islands.
So, they settled here in Ibiza. The very foundations of the central town here on the island, which is a national heritage site, it is the walled city of the old town of Ibiza. The original foundations were carved out of cliffs on a part of the island by the Phoenicians. They left many remnants here. Where I had ultimately my mystical experience right behind the ruin that I was living in at the time was an old Phoenician step-down well.
The Phoenicians were an extraordinary people. For example, the alphabet, or at least the Western alphabet, what we call or refer to as the Western alphabet can go back and be directly derived from the Phoenicians. They were a trading people; they needed a way to calculate things. The world is a business, even then. Out of that came a written language system, an alphabet system that we all took.
One would think that given they had such a profound influence, their gods ended up all over the Mediterranean, obviously the alphabet became something that was recognized as a very important contribution to civilization and everybody jumped on the bandwagon. But there was something about them that was ignored, totally ignored. As a matter of fact, unless you're a history buff you don't even find it out. What was extraordinary about the Phoenicians was that they believed that every human being had two souls. They are the only culture that ever existed on this planet that had such a belief that we were endowed with two souls and there were twin burial grounds. There was a burial ground for the soul of the body and there was a burial ground for the soul of the spirit.
What was so curious for me about all of that was after I had my mystical experience, obviously the bedrock of the mystical experience was that the biverse is a duality, that we are a duality, that we are endowed with binary crystals of consciousness. I think it was ten years after that that somebody I knew on the island had been writing a history of the island and had given me the first edition that was published. That's where I discovered that. It was an awe-inspiring moment for me, this serendipity of this experience taking place; I was within footsteps of this old Phoenician well.
~ Ra Uru Hu