Ra's Words of Wisdom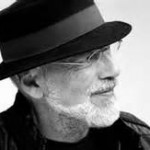 When you go to the other side, when you go to the yangest of hexagrams, when you go to the 1st gate, The Creative, this is creation as a primal force. It's the energy potential to manifest inspiration without limitation. So, when you're dealing with the 1st gate Nodally, what you're dealing with is an environment that can be and will be inspiring, an environment that is inspired. This is not something that stops in that sense; it is a deeply rich environment, an inspiring environment.
What we're looking at in this particular configuration is action and inspiration as the keynotes of this Nodal configuration. And whether you're moving from the inspiration to the action or the action to the inspiration, it is so important to understand if you are operating correctly, that is, if you're operating correctly through your Strategy and Authority, then you're going to be able to take advantage of these environments. You're going to be able to take advantage of these environments in order to be able to fulfill your purpose.
It is one of the keys in Human Design to recognize that the fulfillment of purpose operates through Profile and that Profile does not dominate in the life until one has dealt with one's characteristics. In other words, until one is operating correctly through Strategy and Authority, there is no way in which the Profile can begin to dominate as a thematic for the life. And the moment one does operate correctly, then one can fully take advantage of one's Nodal environment.
It doesn't mean necessarily that one is forced to take action, nor does it mean necessarily that one is constantly being inspired. What it does mean is that to live one's life correctly and to fulfill one's purpose in life, that you can only do so in those environments. It's those environments that nurture whatever the potential is of your purpose in this life. So, an environment of inspiration doesn't necessarily lead to a being who is continually inspired. But that very environment of inspiration is the bedrock upon which their purpose, whatever their purpose happens to be, can be fulfilled.
It also doesn't mean that they lack that inspiration or that they lack that receptivity that leads to action. But it is not treated in the same way that you would treat it as an activation by one of the planets or the Sun and the Earth. In other words, you really have to see that this is an expression of the environment. And yes, the environments we operate in obviously are going to have impact on us. To be in an inspiring environment is ultimately also something that's going to lead, even just through conditioning, to inspiration.
But the key as always is to see that the Nodal stage is exactly the right place for you to fulfill your destiny in this life.
~ Ra Uru Hu