Ra's Words of Wisdom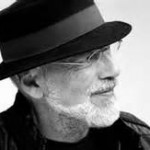 But the most important thing is experiment with seeing the Nodes as a stage and looking at those stages. Look at your own. Look at those people around you that you've seen over many years. Really begin to see how the environment is shaping their process and learn to see that this environment is absolutely necessary if they're going to learn what they need to learn to enrich their own purpose. That's what the Profile and Cross give you, where the lesson is, what they really have to learn.
And not simply what they have to learn, but what they have to take on from time to time as a costume to be able to work with it, to be able to grasp it and understand itso as they move through it and progress through that cycle, they enrich their own process. All of that is dependent on whether they're going to be able to operate correctly as themselves.
It's like anything in Human Design. Every reading for me is an opportunity to hammer somebody. It doesn't matter what kind of a reading you have from me, and most of you have had them, you will end up hearing me bang away at you about your design and about your Authority and your Strategy because that is what it's all about.
The beauty is that when you're deep into the knowledge and you live your design, you get to see how incredible it is that it's all there. All this stuff you can describe for somebody is there; it's really there. That's the magic. When you begin to look at your own cycles in this way, when you begin to see the way in which you literally are taken in your geometry in this life into a specific environment for a specific learning process, you begin to see clearly that it is there, and how you, yourself, are operating in it.
It is one of the most rewarding of the signposts because this is the program; this is what we're here to do. This is our growth process. This is the way we develop; this is how our consciousness develops. Unfortunately, most human beings don't get this. They're always back in their Rave Return. For me to give somebody a cycle return should be a privilege that you earn through years and years of working at being yourself, years and years of dealing with the characteristics of your annual cycle, because for most human beings, this is the challenge. It's very nice that you can lay out these larger themes and open them up.
But the fact of the matter is they're not going to get the benefits of it if they're still stuck in the characteristics. They're not going to get the benefit of it at all. As a matter of fact, it's simply going to lead to discomfort and confusion. They're going to feel uncomfortable in the environment that they find themselves in. They're going to wonder what went wrong with their life. It can be devastating for the not-self.
So, the important thing is to be able to make sure you constantly recognize that you can never take for granted that anyone sitting with you truly sits there as themselves. And you always have to make sure they understand that that's the key, not the knowledge that you offer. That's only interesting, as everybody knows. The real key is that they operate as themselves. As they operate as themselves, those cycles will be things that are deeply rewarding for them.
~ Ra Uru Hu