Ra's Words of Wisdom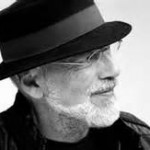 I hate making these kinds of statements because when I do there's always somebody who's willing to step up onto a cross, but it is not an easy thing to be a Mental Projector. You have a fixed mind, which means that in terms of the mechanics of your Design you have a very strong mental base. Your mind is consistent, it's always operating, you live on a mental plane, and you live in a conditioned world where mind is everything. Your mind can compete in that world so you end up lost in the maia. There is no Inner Authority because there is nothing below the Throat; there isn't anything there that is reliable.
This is perhaps the most difficult of all the configurations, because when you get to the Reflector, the Reflector is ok. That's the magnificence of Reflectors. They're not like us, they're not solar, they're lunar, and they're very different; all of that openness because there is no counterpoint to fixedness. Their openness doesn't operate like our openness. They've got Teflon auras; they operate in a totally different way. And their Authority is their cycle. Their Authority is simply their cycle. So, the Reflector in many ways has the most perfect Authority. There is no complexity to it. There is no this and that you go from being a Generator to being an Emotional Generator and you shift Authority. It's is simply your Strategy is your Authority.
Of course, the other side, the Mental Projector where your Strategy cannot, in that sense, be your Authority. It's one of the most interesting things about the Mental Projector. You go to the Mental Projector and you invite them to do something. Where is their Authority? They don't have any Inner Authority. My advice to Mental Projectors has always been the same. You cannot afford to enter into anything in the moment. You have to go through an experiential process, whether that experiential process takes a couple of hours or a couple of days. For Projectors, Strategy is about the invitation and the invitation is something that is significant. I'm not talking about mundane invitations now. For example, let's say to have a personal or business partner, that kind of decision where you have to make a decision about a person in a situation and you're this Mental Projector and you've been invited into that. The only way you can find any Authority, and it really isn't even really an Authority, it's just a sampling, is that the best thing you can do it go through the experience of taking that offer and discussing it, your Outer Authority gift, as many times as possible with different people. Not looking for their advice, not giving them power over you in that sense.
Actually, in fact, what you're doing based on what happens to you when you integrate into different auras, in other words, the whole lower area of the vehicle starts getting activated and you get different feelings about the value of what you're saying. And over a process of bouncing things off a number of different auras, a number of different beings where you get this inner mechanism, you can come to some kind of conclusion about what the decision should be. In other words, for all of the variations there is a dilemma here for the Mental Projector, because for them Authority is really a questionable thing and not something that is simple at all.
~ Ra Uru Hu