Ra's Words of Wisdom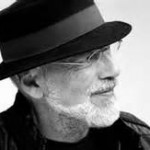 Now, of course, when we look at this in terms of the deeper ends of the knowledge— PHS and Rave Psychology—one of the things that we get to see in the idealized life pattern is that it is in this particular phase where what is essential is to be able to operate correctly and to be able to eat correctly. Sixth lines beings are under a lot of stress. I began to predict 10 years ago that there would be the return of certain phenomena, for example, polio was an example that I gave. And sure enough we started to get tremendous examples of post-polio syndrome, people that had been free of polio for basically two decades, the roof period, who had had it before went into its kind of remission only to have it come back.
All of this can be interpreted as something that is frightening or this or that or whatever the case may be. It's not said in that sense. But, it is clear to me that in a 6th line profile is the cliché of the good that die young, and it is a cliché of the not so old who die too young. The only period that is truly safe for 6th line being is the roof period. It's the only period where in the physical sense that they are in a situation that is relatively safe for them. There's a tremendous amount of pressure on the 6th line being.
~ Ra Uru Hu